wednesday night I put Jett down for Tummy Time.
Now I have mentioned this before, you put him on his tummy & usuallyhe bawls..
WELL...!
Put him down & the cheeky monkey put his arms foreward & his head up! omg!!! I squeeled & David flew downstairs to look.
And if that wasn't enough...
Last night he rolled from his tummy to his back- TWICE!!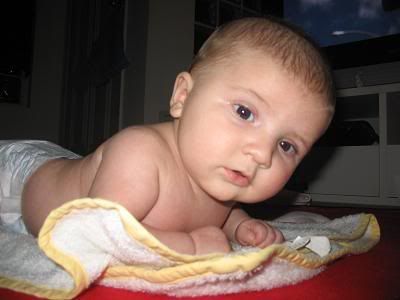 First night of putting head up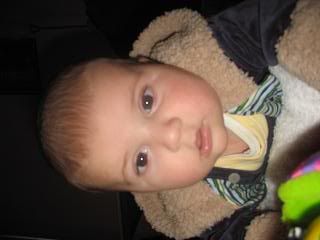 My Babies!